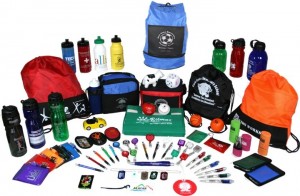 When you place your name and logo on a t-shirt, hat, sweatshirt, or other custom clothing item, each person who wears it becomes a walking promotion for your business.
From small businesses to sports teams and political campaigns, we take a personal approach to your promotional shirts, polos, jackets and uniforms and offer a wide variety of styles and colors, so it's easy to find just the right wearable promo for your organization, event, or campaign.
Our expert staff has decades of experience helping organizations of all sizes pick just the right apparel pieces and decorating methods. We can help you navigate through the literally thousands of options to find the perfect match for your needs.
We offer the following items and more. You name it, we can do it!
• Shirts
• Hoodies
• Sweats
• Bags
• Watches
• Caps/Hats
If you'd like to speak with one of our representatives about how we can help you, Click Here >>